Baby Felix is the rascally, childhood self of the Felix everyone knows and loves. Even then, he has a knack for getting in trouble, cravings for chocolate, and most of all, a wild imagination, which sometimes allows him to communicate with his future (current) self. He is the title character of the Baby Felix and Friends anime.
Appearance
Edit
He is nearly identical to adult Felix, but wears clothes (usually a onesie) and has a pink nose.
Personality
Edit
Being still young, Baby Felix is much less responsible than his adult counterpart. He is mischevious, and often lands himself in trouble, much like his adult counterpart.
Old Website Description
Edit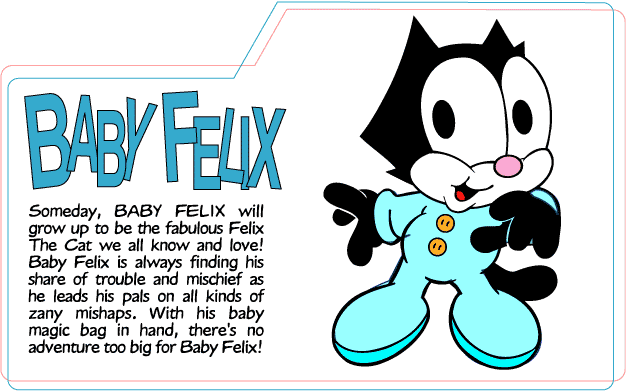 References
Edit
Ad blocker interference detected!
Wikia is a free-to-use site that makes money from advertising. We have a modified experience for viewers using ad blockers

Wikia is not accessible if you've made further modifications. Remove the custom ad blocker rule(s) and the page will load as expected.