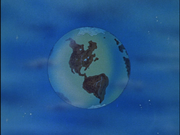 Earth is a location that most of the Felix the Cat cartoons take place in.
Earth is a planet inhabited by organic lifeforms such as humans and various animals. In Felix the Cat, some of the inhabitants include anthropomorphic animals and in The Twisted Tales of Felix the Cat, even some living objects that in real life are inanimate.
Ad blocker interference detected!
Wikia is a free-to-use site that makes money from advertising. We have a modified experience for viewers using ad blockers

Wikia is not accessible if you've made further modifications. Remove the custom ad blocker rule(s) and the page will load as expected.