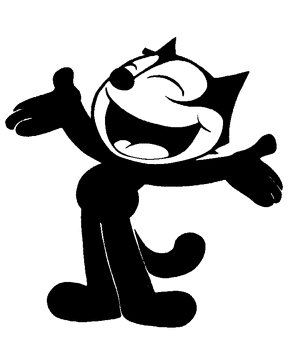 Felix The Cat Wiki is a wiki about the world's favorite cat cartoon! This cartoon is no ordinary cat, he was the mascot of Charles Lindbergh's flight and was the first image broadcasted by the television network in 1928.
Enjoy
READ about all the topics, find out stuff you never ever knew!
Edit, without editing you cannot make a proper wiki
Latest activity
Edit
Ad blocker interference detected!
Wikia is a free-to-use site that makes money from advertising. We have a modified experience for viewers using ad blockers

Wikia is not accessible if you've made further modifications. Remove the custom ad blocker rule(s) and the page will load as expected.