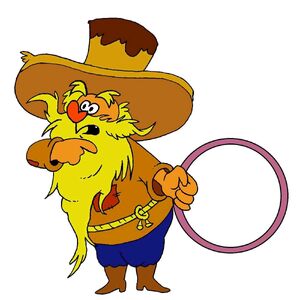 Pim was Wack Lizardi's minion in charge of finding new things for the circus. He succeeded in tricking Felix's into giving up his magic bag. After being mistreated so, he helped Felix escape. He knew about the head hunters and their ruler, the head head hunter.
Ad blocker interference detected!
Wikia is a free-to-use site that makes money from advertising. We have a modified experience for viewers using ad blockers

Wikia is not accessible if you've made further modifications. Remove the custom ad blocker rule(s) and the page will load as expected.